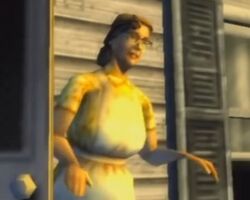 Martha Turnipseed lived on Turnipseed Farm. She was married to Harold Turnipseed. When she witnessed Crypto murder her husband, she panicked and quickly called the Police. Crypto then had to kill the Police and Martha's fate was decided by the player.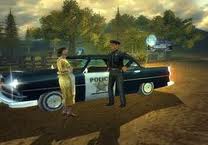 If left alive and scanned, you found out the following:
Martha was the Homecoming Queen of her high school.
Martha was sad that she was once a popular and beautiful teenager and that she gave it all up to marry her cousin.
Harold and Martha were cousins and had a incestuous relationship.
They had two daughters: one was usually by the well outside the Turnipseed House, and the other sold produce by the main road. The second mentioned daughter was insane (probably due to her being inbred) and if killed, went towards the tally of "Town Crazies" killed.
Appearances
Edit